Description
SMMS Fire Retardant Coverall
Extend the shelf life of your reusable flame resistant garments
Worn on top of the flame-resistant garments when working, it brings to prolong the usage duration and saves laundry costs.
Durable & breathable  
Multilayer SMMS fabric is not only strong and durable, but also soft and breathable. It brings an effective barrier against particulates and low-level liquid spray.
Notes:    
According to EN ISO14116 Index 1, the limited flame spread coverall must never be in direct contact with skin. The ULTITEC 1000FR must be always worn on top of index 2 or 3 thermal protective garments and hoods. The seams, elastics and zipper components are not made of flame retardant materials and may burn if exposed to heat and flame.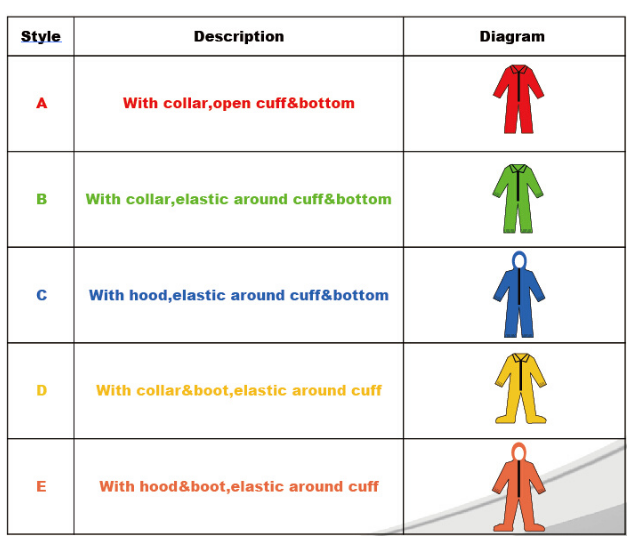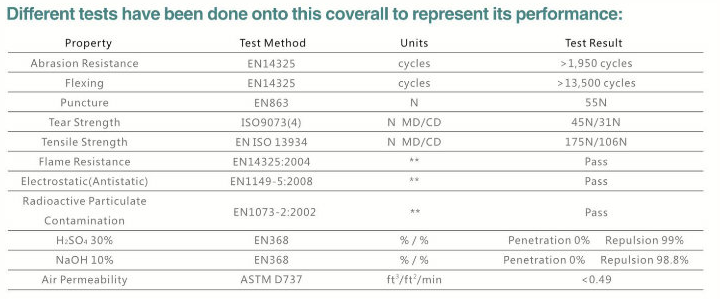 GOODS NAME
MATERIAL
WEIGHT
COLOR
DIFFERENT STYLE
COVERALL
SBPP
25-70G
WHITE/BLUE/BLACK/YELLOW/RED
COVERALL WITH HOOD
SMS
25-70G
WHITE/BLUE/GRAY
COVERALL WITH COLLAR
MIcroporous
50-65G
WHITE/YELLOW
COVERALL WITH COLLAR AND BOOTS