Description
Urine HCG Pregnancy Test Strip
Product name    one step rapid HCG Pregnancy /LH ovulation Test Kit
Formats    strip/ cassette/ midstream
Size    2.5mm, 3.0mm, 3.5mm, 4.0mm, 5.0mm, 5.5mm, 6.0mm
Specimen    urine / serum
Certificate    CE FDA ISO
Sensitivity    10miu, 20miu, 25miu
Accuracy    over 99%
Package    individual foil pouch
Result reading    within 5 minutes
Shelf time    3 years
Lead time    3-5 business days after payment confirmed, it also depends on your Qty
OEM service     Available
Sample    Available
Payment method    T/T, Western Union, PayPal etc.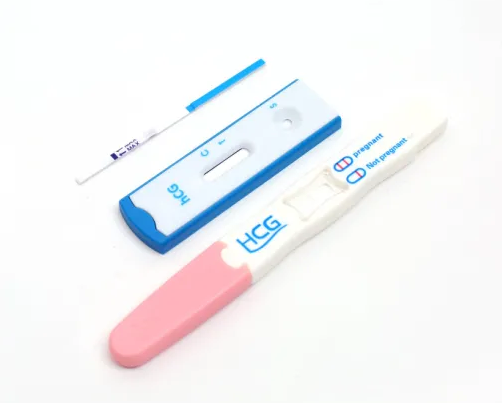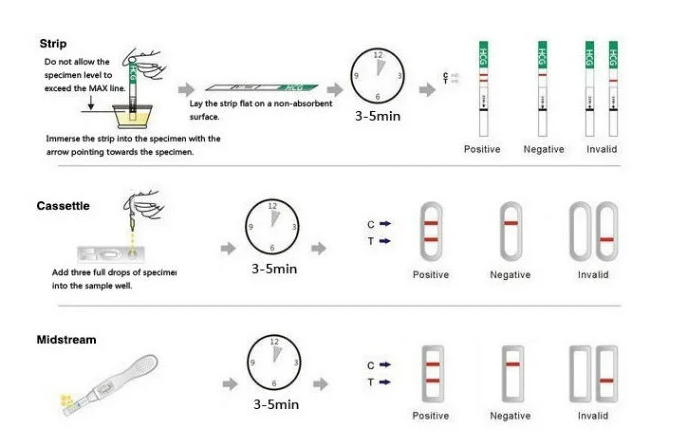 Pregnancy Test Kit     
1.  HCG tests are available in strip, cassette and midstream format.
2.  This convenient test has a sensitivity of 10-25mIU/mL, making it an effective aid in early detection of pregnancy.
3.  The One-Step HCG Pregnancy Test is suitable for both professional and home use.
4.  Strip Packing: 1pc/box, 50 pcs/box, 100 pcs/box, individual foil pouch package; OEM packing is available.
FEATURES
1.  Qualitative result in 3 minutes
2.  10-25mIU/ml sensitivity
3.  99% accuracy
4.  Take sample any time of day
5.  Supply OEM service
6.  Approved the CE 0123 & ISO 13485 Certificates